Rosedale Golf & Country Club, Bradenton Florida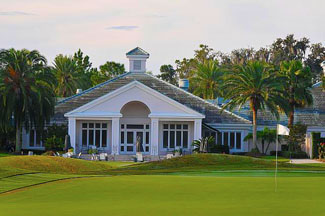 The sustained strength of the spectacular Rosedale Golf and Country Club is due primarily to its wealth of experience in the Bradenton-Sarasota real estate market. Another big advantage for Rosedale real estate is its strategic location. Located about a quarter mile off Interstate 75 and impressively spread over 440 acres of lush nature and wildlife preserves, this is a quiet but beautiful golf community.
Commuting to and from the metropolitan localities of Bradenton is easy. Visits to the world class beaches and resorts of Siesta Key, along with noted shopping, entertainment, fine arts and cultural venues of nearby Sarasota City are all minutes away. The historical, sports, and entertainment centers of St. Petersburg and Tampa are also within a few minutes drive.
The amenities and facilities of Rosedale Golf and Country Club are many, meticulously well maintained, and are as striking as any you can find in the greater Bradenton area. The social heartbeat of the community is a remarkable 22,000-square-foot clubhouse boasting a strikingly elegant entrance and foyer. Set amidst a backdrop of lush landscaping, this elegant structure brings you country club living at its finest.
The distinctive dining room and breezy outdoor terrace at Rosedale Country Club make intimate dining and social get-togethers among friend's occasions to remember. Serving up a wide array of delectable menu items, its kitchen features local and international fare suitable for occasions both formal and casual. If you have a function on your social calendar requiring event coordination, the country club's professional staff will be ready to serve those special event needs for you.
An impressive package of athletic activities is found at the club athletic center including a sparkling junior Olympic sized swimming pool. Along with the cutting edge health and fitness center and bocce courts, there are 5 illuminated for night play Har-Tru tennis courts where you can avail of an outstanding in-house coaching staff that also conducts tennis clinics to further refine your game.
Rosedale Country Club Golf Course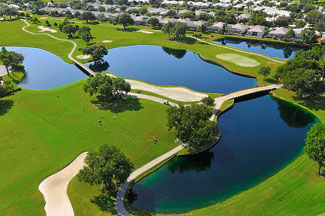 Rosedale's 18 hole, par 72 golf course which was opened in 1993 is another fine course masterpiece created by noted golf course architect Ted McAnlis. It was chosen as the No. 1 golf course in an annual 2010 People's Choice Awards, Bradenton Herald survey. Winding through pristine woodlands and scenic lakes, the links measure 6,779 yards from the farthest tees boasts a 72.9 course rating and 134 slope rating.
Rosedale Country Club is one of the most demanding and immaculately maintained golf courses in Bradenton and its harmonious mix of superb natural surroundings and manicured greens will be sure to keep your game in top form. Rosedale takes golf training and practice seriously by offering one on one golf instruction with eight different programs including lessons targeted specifically for women. Conducted master PGA pros, the rates for these programs are quite affordable and the instruction schedules are tailored to the skill level of the players.
There are various membership packages featured at Rosedale with all inclusive privileges afforded to full members. Access to all amenities and facilities including golf are granted under this package. The other memberships are packages that are bundled together with either clubhouse or social and golf or tennis, privileges.
Rosedale Country Club Real Estate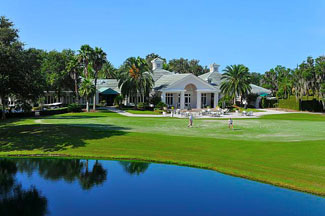 Like the Rosedale golf course, the Rosedale real estate community has also earned praise for its craftsmanship standards and for the verdant landscaping that emphasizes the natural balance of nature with the ambiance of the residences. Featured in the Bradenton Herald's 2010 People's Choice Awards, Rosedale was shown to be the number 1 golf and residential country club in the area.
Rosedale real estate for sale in the community consists of elegant patio homes and stylish single family houses designed and constructed utilizing material standards of the highest quality. At the Rosedale Country Club, you can readily find homes for sale with roomy floor plans of over 1,500 square feet carrying prices around $230,000. If you are in the market for the more upscale Rosedale homes for sale of approximately 2,400 square, expect to see price points in the $500,000s
Regardless of your price point, Rosedale is a great community to be a resident of and the convince of having a golf course in the community makes living in Rosedale even better. Please call us to schedule a tour of an of the Rosedale Golf and Country Club real estate for sale represented in the listings below.
---
Rosedale Country Club Homes for Sale
Below you will find links to the listings of all Rosedale real estate currently listed for sale in the community.
Please contact me if you would like to schedule a tour of any of the listed properties.