The Inlets, 9200 Midnight Pass Road, Sarasota, Florida, 34242
There's a new place in the country where weary city dwellers can spend their holidays. The problem with the more popular vacation hotspots is that they can be crowded with so many tourists that it can be extremely difficult for families to spend quality time with each other and for individuals have some much needed alone time. But with Siesta Key, you'll feel like you're on a tropical paradise which only a few people know about.
Siesta Key is just a few moments away from Sarasota. This city is known as the arts and culture hub of Florida because of its numerous theaters and art galleries. One of its famous theaters is Van Wezel Performing Arts Hall. This Sarasota landmark has existed for over 37 years now and has presented world-class productions. The John and Mable Ringling Museum of Art is another Sarasota attraction. This historical museum houses works-of-art by noted painters like Peter Paul Rubens, Poussin and van Dyck.
The barrier island's reputation has been inextricably linked to its three beaches. Although Siesta Key Public Beach is the most popular of the three, it is also the most frequented. Those who are looking for solace can go to either Crescent Beach or Turtle Beach, the more secluded stretches of sand in the island.
Investing in Siesta Key real estate is always a practice move. Acquiring any of the Siesta Key condos for sale is easier since prices of these units have been reduced. Among the many communities in this barrier island, the Inlets at 9200 Midnight Pass Road has very reasonable prices. On top of that, this residential development overlooks the Gulf of Mexico and Sarasota Bay, giving residents amazing views.
The Inlets condos for sale are priced at around $200,000 for units which measure 922 square feet. A unit of that size should have two bedrooms and two bathrooms. However, a unit which measures 1,122 square feet may have an asking price of $269,000. This community has excellent rental potential with its one month rental minimum. Residents can conveniently earn money on the side by renting out their units to tourists.
Just because the units in this community are not exorbitantly priced does not mean that residents will have to contend with sparse amenities. The Inlets has elevators, and a heated swimming pool and picnic areas. The main structure in this residential development is perfectly set on the community's tropically landscaped grounds. Sea lovers will appreciate the Inlets' private boat docks.
This community is conveniently located near Turtle Beach and residents have beach access to this stretch of sand. With coarser sand quality, Turtle Beach is ideal for shell collectors. Residents can head Turtle Beach to look for petrified shark teeth which may serve as unique souvenirs.
---
The Inlets Condos for Sale
Below are all of the current real estate listings available for sale at The Inlets.
Please contact me if you would like to schedule a tour of any of the listed properties.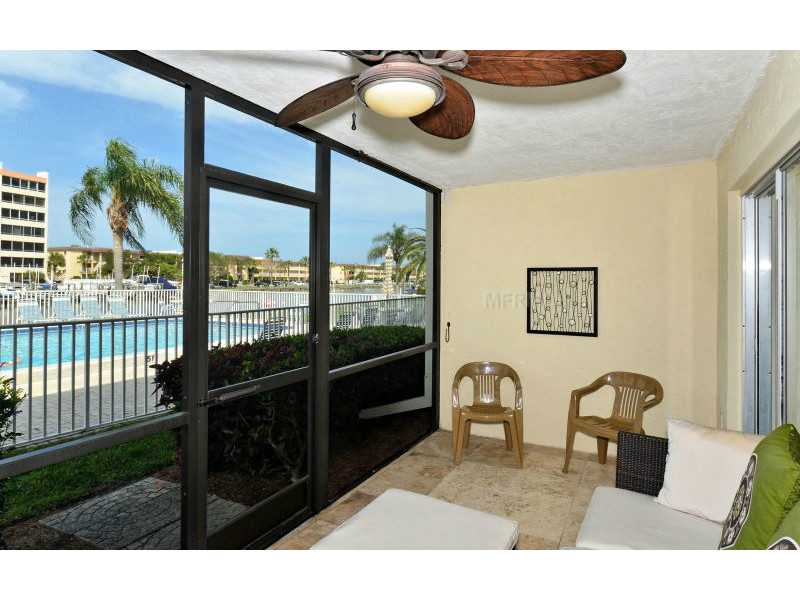 9200 MIDNIGHT PASS RD # 14
Price: $199,500
Zip Code: 34242
706 Square Feet
Subdivision: INLET APTS
Bedrooms: 1 Baths: 1
Discover this stylish waterfront unit on the quiet end of Siesta Key. With wonderful lagoon and pool views, this updated unit is ideally furnished for rentals and your own enjoyment. Upgrades include lovely travertine floors throughout including the ... Read More
Listing courtesy of: MICHAEL SAUNDERS & COMPANY