Anna Maria Real Estate for Sale
---
Anna Maria is a beautiful island and amongst the best destinations to head to if you want to escape the hectic city life. Spacious million-dollar homes, restored old beach bungalows and rustic cottages are all included in the listings of Anna Maria real estate for sale. Sometimes also called Anna Maria Key, the island is situated off the coast of Bradenton, Florida, just north of Sarasota, and it forms the southern barrier between Tampa Bay and the Gulf of Mexico.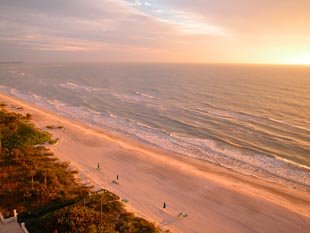 Spectacular beaches, beautiful sunrises and sunsets, delightful culture and only a single building that is taller than three storeys- Anna Maria has everything it takes to make it one of the world's most amazing holiday or winter retreat destinations with an exquisite old Florida charm to it. The island has its own exquisite attractions which appeal to your senses as soon as you arrive here. The white beaches, the restaurants and homes and the old Florida charm- Anna Maria is a great place to own real estate.
Property Search Features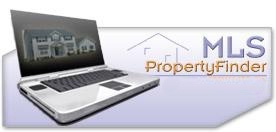 This website provides some very powerful tools designed to make your search process easier. By creating an optional Property Finder account you can save your favorite properties to view at a later date. You can also save your custom searches and re-use this information during your next visit.
But probably the best feature of this website is the ability to receive automatic notifications each time a new property comes on the market that meets your search criteria. And if you think it just couldn't get any better than that, you will also receive notification when one of your favorite properties has a price reduction!
As mentioned before, these tools are optional and rest assured, if you do set up a property finder account we will not be on the phone to you the next day. We value your privacy and you will not be contacted by our company unless you contact us first.
Anna Maria Lifestyle
Coastlines consisting of beaches where sea turtles still nest and clean sea waters that still sparkle, this island welcomes everybody to enjoy a piece of paradise. While it has not yet been grasped by modernization and retains its quaint charm, the island has been developed such that you're always close to whatever amenity you might need while still feeling completely disconnected from the world you escaped from: one of the main reasons why Anna Maria real estate is becoming increasingly popular with tourists as well as people willing to buy vacation properties or settle down here.
There are no theme parks or water slides in this island, but its natural beauty is enough to sweep you off your feet and make you feel like staying. Despite the annual tourist traffic, the island has a private feel to it which appeals to everyone who stays here. Locals refer to it as one of our best-kept secrets since Anna Maria never receives the same fame as Sarasota's Siesta Key.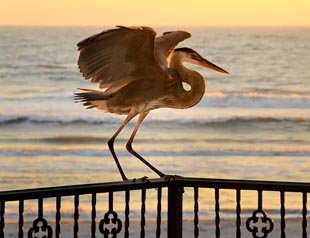 A large population of pelicans, cranes, herons, wild parrots, seagulls, hawks and sand pipers flocking to the island have made its entire area a bird sanctuary. Manatees are revered by the locals, and training and information regarding wildlife conservation is available in abundance all across Anna Maria Island. Watching the birds dive in and out of the sea is an amazing sight enjoyed by spectators enjoying their time on fishing piers and boats.
Anna Maria Island comprises three cities- Anna Maria, Bradenton Beach and Holmes Beach, all hosting wonderful restaurants, shopping venues and exotic bay front and gulf beaches. Charter boat and water sports services are readily available along the coasts. Award winning restaurants offer a delicious culinary experience, only satiated by the awesome vistas of Florida sunsets that people that get to view from this island. Anna Maria, is primarily a long term residential community while Bradenton Beach and Holmes Beach are more tourist oriented. Holmes beach is known as a business centric city, and is also partly residential; some of the largest and most opulent residences can be found here.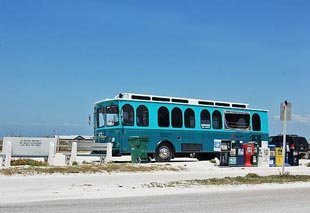 Connected to Cortez- a fishing village by the Cortez Bridge built in 1921, the island measures almost 7 miles in length from north to south and is traversed by Gulf Drive, the only road which runs the entire length. Anna Maria is serviced by a trolley-type bus system, but tourists often rent bicycles to explore the island and its natural scenic beauty. What's more, the trolley service is free for everyone!
Locals enjoy watching the pelicans and anglers compete for fish from the three fishing piers on the island, mainly Bradenton City pier, Anna Maria City pier and the Rod and Reel pier. After enjoying a wholesome dining experience at these same places, people retire for the night and head to their homes to unwind. The Anna Maria Island communities are rightly described as 'Old Florida', and is a wonderful, wonderful place to be any time of the year not to mention a great location for owning real estate!