Conrad Beach, Longboat Key, Florida, 34228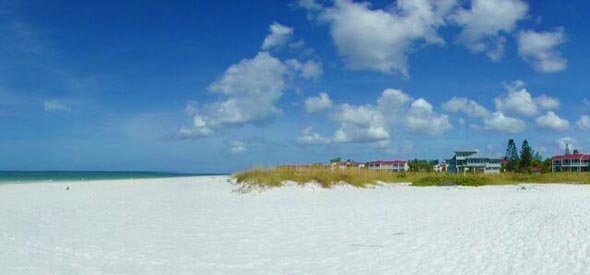 Found half way between Manatee County in the north and Sarasota County in the south, Longboat Key boasts a unique lifestyle characterized by its balmy weather, multitude of incredible activity options, and lazy days on the beach. There are numerous attractive options to mull over when searching real estate for sale in Sarasota Florida. The stunning homes found on Longboat Key are an ideal choice for those looking for a more upscale and refined lifestyle. Regardless of the home size or style selected, Longboat Key is an enchanting island paradise conveniently situated near everything you could possibly need.
While here, experience the sheer beauty of life on Longboat Key while touring the island by bicycle. There is an easy to navigate bike pathway running tip to tip along the length of the island boasting more than 10 miles of picturesque pedaling. Tennis and golf enthusiasts will find world class facilities but other than golf and tennis, owning real estate on Longboat Key offers even more for active residents. Water based activities vary widely from backwater and offshore fishing adventures to parasailing, to more lively activities such as kayaking or windsurfing.
Conrad Beach, a scenic seaside haven featuring 27 maintenance-free single family homes, is situated between the serene beaches of northern Longboat Key and the beautiful village of historic Longbeach. All the homes for sale at Conrad Beach were meticulously designed by nationally heralded architect and designer, Frank Folsom Smith, and his dream was to create a time-honored coastal development with only the finest of tropical recreation and lifestyle amenities. In 2001 it was honored by Coastal Living Magazine as the 'Community of the Year' citing that the residences were designed in the favored Key West-style.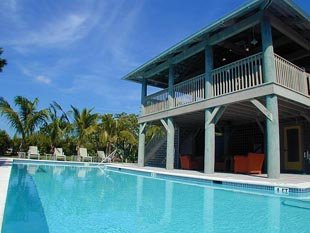 The homes feature the newest energy saving treatments, quaint wrap around verandas, along with open, well ventilated floor plans and carry price points around $850,000 to just over $1 million. All Conrad Beach homes for sale enjoy access to the pristine beach and most enjoy remarkable sweeping vistas of the Gulf of Mexico. Owners at Conrad Beach also relish not only the amenities and attractions of Longboat Key, but effortless access to the vibrant nightlife, mind boggling shopping, fine art and cultural communities of Bradenton and downtown Sarasota. For fishermen and boaters, the community also boasts a municipal boat launch with Sarasota Bay access.
The coastal waters around Conrad Beach are known for its dolphin sightings, turtle watches and magnificent sunsets. A breathtaking 120 acre coastal nature preserve can be found just north of the property and excellent harbor facilities are to the south. Conrad Beach in Longboat Key Florida spells old charm, but elegant tropical living at its very finest.
---
Conrad Beach Real Estate for Sale
Below are all of the current real estate listings available for sale at Conrad Beach.
Please contact us if you would like to schedule a tour of any of the listed properties.