Lakewood Ranch Real Estate for Sale
---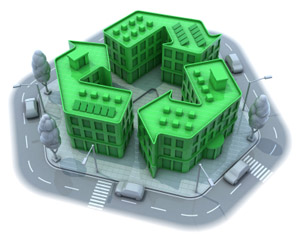 What fits your needs the most when searching for real estate?
While you naturally would opt for something that catches your fancy, there are other things that you must consider to come up with a really good buy.
At Lakewood Ranch, an award-winning 8,500-acre master-planned community located on Florida's Gulf Coast, all residential structures guarantee extreme satisfaction as they were constructed to suit the different tastes and needs of virtually every home buyer.
Every piece of Lakewood Ranch real estate for sale not only exudes a great lifestyle opportunity but also promotes healthy, idyllic living. No wonder this community is being regarded as one of the best new planned residential developments in Florida.
Lakewood Ranch, by the way, has become famous for its commitment to "green" living, which commanded prestige and recognition as the largest green-certified community in the United States in 2009.
Automatic updates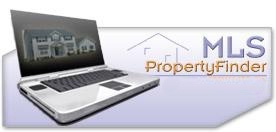 We have added some special tools to this MLS portal that will make your search process easier and more productive and the use of these tools are is entirely optional. You have the option of creating a property finder account that will allow you to save your searches and favorite properties as well as get updates on price changes and emails with links to listings when new properties that meet your criteria come on the market.
There is no need to spend endless hours searching when the functionality of the website will do it for you. After you create the property Finder account, simply enter your criteria in either of the two search forms on the site, save your search, and check your email each morning for your updates. If a new property came on the market today, tonight at 10:45 PM EST you will be emailed a link to that new listing.
Your property finder account is confidential and we do not use any information you provide us for marketing purposes. The only information you will receive is the information you have requested from us or the property listings you have opted to receive from the website that meet your search criteria. Property finder accounts are not used for marketing, they are provided to make your search process more productive.
---
WHAT MAKES LAKEWOOD RANCH A PERFECT PLACE TO SETTLE
Manatee County, where Lakewood Ranch is located, stretches almost 900 square miles and is directly south of Tampa Bay and north of the beautiful city of Sarasota. But more than being ideally located close to popular metropolitan areas in Florida, what makes Lakewood Ranch a peaceful community to live and settle in permanently is the soothing nature and wildlife preserve areas that are interwoven in the community.
Lakewood Ranch is destined to become an incorporated city in the future. Not only is Lakewood Ranch a residential development, it literally is a small, self contained city and comes with everything you would expect to find in a city of it's size. Best of all, it's all new. It truly is a sight to see.
TOP COMMUNITIES TO SETTLE IN LAKEWOOD RANCH
Lakewood Ranch is comprised of eight major villages shrouded by breathtaking landscapes with woodland and wetland preserves that are teaming with Florida's tropical wildlife. Virtually every price point in represented in the development, from condos priced below $100,000 all the way to the over-the-op opulent mansions that can be found at the Lake Club.
New construction is readily available in the communities of Country Club East as well as Central Park. If you are seeking new construction opportunities, please allow us to assist you in navigating the new construction process. We are compensated by the builders to assist you so our services are of no cost to you.
The Lake Club
---
The most luxurious homes in Lakewood Ranch can be found here. The Lake Club homes are built along a backdrop of scenic lakes, decorative bridges and a unique one-mile long park.
This Tuscan-inspired community also features the Grand Clubhouse, a members only institution where you can mingle with the neighbors, reserve it for weddings and receptions, as well as any other major friend or family event. You will certainly find your own slice of Italy here, from the grape vines adorning the entry gates to the cobblestone street sections, The Lake Club is certainly a one of a kind development.
The Country Club
---
For the golf enthusiasts, The Country Club provides more than just a perfect venue to hit the greens.
The Lakewood Ranch Country Club is an impressive activity center that revolves around 54 holes of some of the finest golf you will find anywhere in Florida. The Country Club is a members-only club and membership options are open to residents and non residents of the community.