Lido Key Condos for Sale
---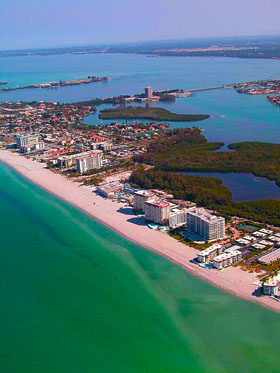 TIME just stops and the world turns into a virtual paradise whenever one sets foot on Lido Key, Florida, a European-style island connected to the Sarasota mainland via St. Armands Key and the Ringling Causeway.
The dream-like ambience exuded by the place practically leaves everyone in awe. Lido Key condos for sale boast of luxury residences and modest ones that are located near the Sarasota bay front, as well as inches away from the beach.
Lido Key's charm is truly bewitching that a simple vacation will ultimately lead a visitor into planning a property purchase in the island and there certainly is a diverse selection of Lido Key condos for sale to choose from.
Another great selling point of Lido Key is its close proximity to St. Armands Key, the famous outdoor shopping area comprised of more than 130 exclusive shops, boutiques, dining establishments and art galleries. Akin to the famed Rodeo Drive in Beverly hills, St. Armands is home to some of the most exclusive shopping found in Sarasota. This is where those who are financially blessed spend their money.
Automatic updates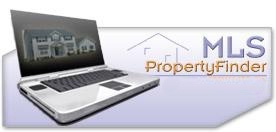 We have added some special tools to this MLS portal that will make your search process easier and more productive and the use of these tools are is entirely optional. You have the option of creating a property finder account that will allow you to save your searches and favorite properties as well as get updates on price changes and emails with links to listings when new properties that meet your criteria come on the market.
There is no need to spend endless hours searching when the functionality of the website will do it for you. After you create the property Finder account, simply enter your criteria in either of the two search forms on the site, save your search, and check your email each morning for your updates. If a new property came on the market today, tonight at 10:45 PM EST you will be emailed a link to that new listing.
Your property finder account is confidential and we do not use any information you provide us for marketing purposes. The only information you will receive is the information you have requested from us or the property listings you have opted to receive from the website that meet your search criteria. Property finder accounts are not used for marketing, they are provided to make your search process more productive.
---
WHAT YOU SHOULD KNOW ABOUT LIDO KEY
Lido Key's history traces back to the early 1920's when circus magnate John Ringling, mesmerized by the beauty of the island, purchased it along with St. Armands Key and Bird Key.
To make them easily accessible, Ringling embarked on his first project by connecting these islands to the mainland with a bridge. He also named the streets on Lido Key after past American presidents.
Today, Lido Key ranks high among the top tourist destinations in the world as it continues to draw visitors from various parts of the globe who want to experience living in a tropical paradise.
WHY SETTLE ON LIDO KEY
Nearly everything that defines the good life can be found on Lido Key and the adjoining St. Armands Key. Where else can you find a community that offers the luxuries of urban lifestyle in an extremely panoramic setting?
One really gets to enjoy the utter comfort of being just a breath away from commercial and recreational centers while relaxing under the sun in pristine beaches.
Check out South Lido Beach and you will be amazed at the sight of its 100 acres of Australian Pines, grills, picnic areas and beautiful beach. But if you merely fancy a leisurely walk, then the half-mile stretch of sand of North Lido Key is perfect fit for you.
There is also the mid-key Lido Public Beach, which has a wide beach with cabana rentals, huge parking facility, concessions, restrooms and lifeguards.