Siesta Key Homes for Sale
---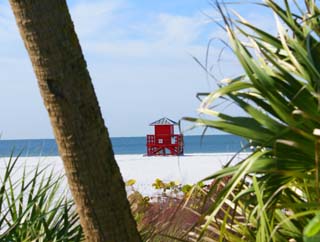 This page is specifically for those who are searching for Siesta Key homes for sale and other Siesta Key real estate such as vacant land. For those of you searching for Siesta Key condos, you can find that information by following the link at the top of the page. If you are searching for real estate in Sarasota that is not located on Siesta Key, following the Home page link above will lead you to a page that will provide you information on the most popular Sarasota communities as well as the homes within them. If you are looking for the most current MLS listing information you will be happy to know the listing information on this site is updated hourly.
Siesta Key homes for sale begin at the $400,000 level and can be priced as high as $10 Million. Siesta Key real estate currently being offered for sale is displayed on each of the subdivision pages in the right column or by searching with the two search forms available. The northern portion of Siesta Key is in the city of Sarasota, the south section resides in Sarasota County. Keep this in mind when searching as the homes located on the southern part of the island will have a lower tax rate.
Property Search Features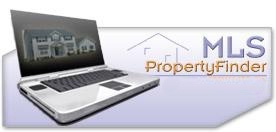 This website provides some very powerful tools designed to make your search process easier. By creating an optional Property Finder account you can save your favorite properties to view at a later date. You can also save your custom searches and re-use this information during your next visit.
But probably the best feature of this website is the ability to receive automatic notifications each time a new property comes on the market that meets your search criteria. And if you think it just couldn't get any better than that, you will also receive notification when one of your favorite properties has a price reduction!
As mentioned before, these tools are optional and rest assured, if you do set up a property finder account we will not be on the phone to you the next day. We value your privacy and you will not be contacted by our company unless you contact us first.
Fabulous White Sand Beach, Fabulous Winter Weather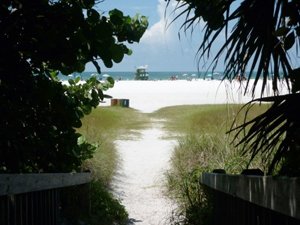 Owning Siesta Key real estate is certainly beach living at its finest. Our beach is rated #1 in Florida and #2 in the country. The sand is 99 percent pure quartz, it is cool to the touch and cool on bare feet in the height of summer which makes our beach a great place to escape the heat on a mid-summers day. Siesta Key Beach, and the beach community that surrounds it, is fantastic place to call home or just own a vacation home to escape the cold of winter.
People often will say that they can feel the power and liveliness of Siesta Key long before crossing one of the bridges to the island and setting foot on its fine, white crystal beach. It's considered a vacation paradise by tourists from the United States and far beyond and as a result, Siesta Key is one of the best Florida keys in which to invest in real estate due to the lucrative rental market. Whether you come to this beautiful island to live, visit, explore history, or just play, you will find a stunning array of beaches, landmark architecture interwoven through an intricate 50-mile canal system, and some of the most beautiful, and hotly debated, natural terrain on the southwest coast of Florida.
The city of Sarasota is considered the heart of the cultural and creative coast of Florida. From The Ringling College of Art and Design, to the Van Wezel, to the Ringling collection of fine art, culture abounds in Sarasota! During the cold winter months, because of our mild weather, the Siesta Key area truly is a first-class destination and a great place to live or call home. From fine dinning – to Key West style beach bars, Siesta Key has all the best things of any major beach destination packed into a small Florida gulf coast barrier island.
Our community is filled with diverse real estate offerings that are ideal for both year-round and part-time residents. Whether you are looking for that charming cottage in one of the old Siesta Key historic areas or a luxurious beach-front home, distinctive properties exist in many price ranges. Since the early 1900′s, Siesta Key and the surrounding area has been a beacon to affluent home owners who have helped to shape the architectural heritage of the region and to develop the unique mix of building styles that currently fill Sarasotas' beautiful palm-lined neighborhoods.
Siesta Key Articles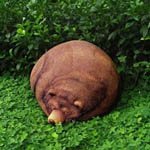 People who get used to the everyday busy and hectic scenes of the professional world, tend to dream of retirement that is near serenity and distant to all the pressures of the world. A picturesque community within the southeastern part of the United States may be a great option for a life full of bliss— possibly a home on Siesta Key just outside Sarasota in Florida? Our daytime temperatures average 72 degrees during January, the coldest month we experience all year!
Siesta Key History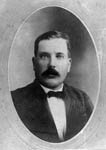 If you have spent time wandering on Siesta Key, you probably have traveled down Higel Avenue at some point in your exploration of this magnificent island and its crystal sand beaches. Higel was the first developer of Siesta Key, which originally was known as Little Sarasota Key. A native of Philadelphia who was born in 1867, he came to Venice, Fla., with his parents in 1884 and relocated to Sarasota shortly after the town was formed in 1902. In addition to his influence on Siesta Key, Hiegel was also elected mayor of Sarasota and served three terms.
Siesta Key Lifestyles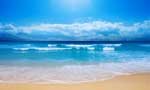 Siesta Key Beach is consistently rated one of the top 10 beaches in the United States and the world, with beautiful pure white sand that is finer than most refined sugar and packed hard at the water's edge, making it ideal for walking, bike riding, and other exercise.