Palmer Ranch Real Estate for Sale
---
Welcome to Palmer Ranch! Here you will find 25 of Sarasota's residential neighborhoods that feature everything from top golf communities to affordable condominium developments and everything else in-between. Palmer Ranch is certainly the flagship of the Sarasota real estate market when it comes to gated communities and immaculate neighborhoods.
On the right side of this page you will find a list of links to more information about every community in Palmer Ranch that has does not have any ownership restrictions such as age or assisted living requirements.
Property Search Features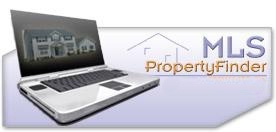 This website provides some very powerful tools designed to make your search process easier. By creating an optional Property Finder account you can save your favorite properties to view at a later date. You can also save your custom searches and re-use this information during your next visit.
But probably the best feature of this website is the ability to receive automatic notifications each time a new property comes on the market that meets your search criteria. And if you think it just couldn't get any better than that, you will also receive notification when one of your favorite properties has a price reduction!
As mentioned before, these tools are optional and rest assured, if you do set up a property finder account we will not be on the phone to you the next day. We value your privacy and you will not be contacted by our company unless you contact us first.
Palmer Ranch FYI
The Palmer Ranch real estate development began about 33 years ago with the development of the Country Club of Sarasota and has not stopped since. On the east side of the development many new construction opportunities are available.
Palmer Ranch is considered a Planned Unit Development or PUD. A PUD consists of a mix of residential neighborhoods as well and commercial real estate developments. Located on the west side of Palmer Ranch is the largest shopping mall in Sarasota, Sarasota Square. There you will find a movie theater, Sears, Macy's, JC Penny, and a host of other small retail establishments found in your typical suburban mall.
Palmer Ranch is also home to the largest YMCA in Sarasota. From climbing walls to water parks, this athletic facility has it all. If you are a runner or avid bicyclist, the 11 mile Legacy Trail will certainly impress you.
Currently under construction in the Palmer Ranch real estate development is a new Lowes home improvement center and Kohls. Also in the Palmer Ranch area are 2 supermarkets, A Target, and just about every conceivable business supplying everything from Chinese take out to a travel agency.
Gem of a location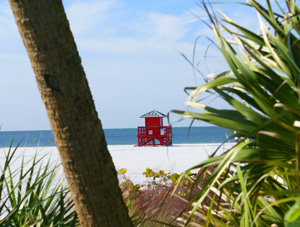 Another great aspect to living in Palmer Ranch is its close proximity to the number one rated beach in the United States. This absolutely magnificent beach is made up of 99% pure quartz sand that was scientifically proven to be the finest, and whitest, beach sand on any beach in the world. Siesta Key Beach has been a favorite travel destination for beach goes since the early 20th century and this wonderful beach is a mere 10 minute drive away!
Palmer Ranch real estate is also a good choice for those that need to be close to the I-75 corridor for traveling north to Tampa or south to destinations such as Ft. Meyers, Naples, and even Miami. I-75 is about 1/3 of a mile east of Palmer Ranch and access to the highway can be achieved via Clark Road which borders the community to the north.
From Palmer Ranch you are 15-20 minutes to the Sarasota International Airport, you are approximately one hour drive away from the main airport serving Tampa. The drive to the airport in Tampa is very easy, once you get on the interstate heading north, the Tampa airport has its own exit off of 275. There is only 2 stop lights between Palmer Ranch and the Tampa International airport.
Palmer Ranch Real Estate for Sale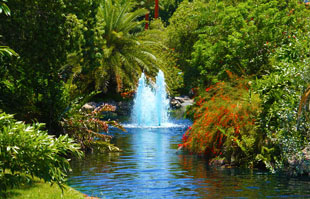 Palmer Ranch ranch real estate for sale ranges in price from $60,000 for a one bedroom, one bathroom condo at Vintage Grand, to over $1 million for an opulent links-side residence in the Country Club of Sarasota or Prestancia neighborhoods.
The average selling price for Palmer Ranch homes for sale is $300,000. Condos for sale in Palmer Ranch are typically priced between $100,000 and $250,000. There are no high rise developments in Palmer Ranch, maximum building height is 3 stories, all condo communities in Palmer Ranch feature a multitude of amenities for residents and guests.
The most noteworthy neighborhoods in Palmer Ranch are Prestancia, Silver Oak, Turtle Rock, Village Walk, and Deer Creek. They offer the largest residences and great selections of maintenance free villas. They also have the highest price on average.
---