Real Estate located West of the Trail
---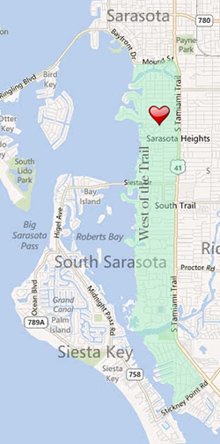 Welcome to the famed neighborhoods the Sarasota locals refer to as "West of the Trail." You probably have heard the term location, location, location… Well it certainly applies here. What makes Sarasota's West of the Trail real estate for sale so desirable is its location relative to the downtown area, the barrier islands, Sarasota Bay and the Intracostal Waterway, the arts and culture district, and all the varied shopping venues found in the city of Sarasota.
West of the Trail real estate for sale consists of every type of residence you could expect. From opulent condominium residences, to historic properties built during the roaring 20's real estate boom kicked off by the early Sarasota residents like John Ringling, The McClellan sisters, and J.C. Brown.
For those of you not familiar with the locals understanding of the term "West of the Trail", this area basically includes any property that is located west of US-41 also known as Tamiami Trail. The heart of the West of the Trail neighborhoods is the Hillview area. This trendy little section of Sarasota is home to Morton's Gourmet Market, Sam Sneeds, Libby's, and a host of other fine and eclectic dining establishments.
Property Search Features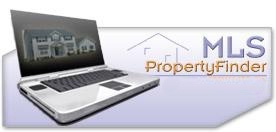 This website provides some very powerful tools designed to make your search process easier. By creating an optional Property Finder account you can save your favorite properties to view at a later date. You can also save your custom searches and re-use this information during your next visit.
But probably the best feature of this website is the ability to receive automatic notifications each time a new property comes on the market that meets your search criteria. And if you think it just couldn't get any better than that, you will also receive notification when one of your favorite properties has a price reduction!
As mentioned before, these tools are optional and rest assured, if you do set up a property finder account we will not be on the phone to you the next day. We value your privacy and you will not be contacted by our company unless you contact us first.
Location Location Location
Perhaps the largest landmark close to the epicenter of the West of the Trail area is the Sarasota Memorial Hospital which is just north of the Hillview area. As a result of this medical campus being located in this area, you can imagine the neighborhoods surrounding the hospital are very popular with doctors and other medical professionals.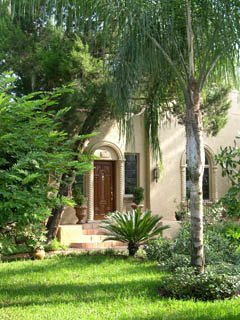 West of the Trail real estate is also the location of some of the best waterfront real estate in Sarasota. Most of canal homes can be found in these neighborhoods. You will not find any beach side residences, but if you like waterfront living and the recreation opportunities available with owning a watercraft, the Sarasota's west of the trail neighborhoods are the place to live.
Have a look at the map, focus your attention on the green shaded area that begins at the southern part of the downtown area and extends all the way down to the south bridge to Siesta Key. That is what all of us living here refer to as "West of the Trail." The heart marks the location of the Hillview area. The northern part of downtown Sarasota west of US-41 is known as the museum district and should not be confused with the Sarasota locals understanding of the term "West of the Trail"