Deed Restricted Communities
---
This section of our website focuses on some of the best Sarasota neighborhoods that are off the beaten path and are largely overlooked by second home buyers unless they have been introduced to them by a Realtor. "Sarasota bedroom communities" hold some of the best real estate values in some pretty convenient locations. Some are gated, some are not. Some provide a plethora of amenities, some do not. Some are home to higher price points, other appeal to those on a fixed income. One thing they do have in common is nearly all are deed restricted and this ensures each community is well-kept and generally a great place to live.
If you talk to the residents of these communities, many will say they are living in one of Sarasota's best neighborhoods. The sense of community is alive and well in these small subdivisions, it is quite often for many of the association members to have a weekend BBQ open to all residents in the neighborhood.
Sarasota's bedroom communities span many generations. Not only in the age of some of the communities but also the general age of the residents living in them. Some are 55 and over communities, some are great for young families. Some were recently built, some have been around for a while. The information in the community links on the right of the page will help you determine the neighborhoods that are the best fit your lifestyle and budget.
Optional Property Finder Service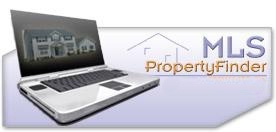 We at Sarasota Bay Real Estate do not believe in a hard sell. That is why there is no registration required to view any of the information on this, or any of our websites. However, we do provide some services that will make your search process easier. By creating an optional Property Finder Account, you can save your searches and save your favorite properties found in those searches.
The best thing about the property finder accounts is the property Finder function itself. When you save one of your searches you will be asked if you would like information sent to you on the new listings added to the MLS each day that meet your search criteria.
The website sends out the new property information at 10:45 eastern. If a new property was added to the MLS that day that meets your search criteria, you will receive an email with a link to the listing page on this website.
An Agent or Broker Associate of Sarasota Bay Real Estate will only contact you once you have requested specific information from us such as the MLS Data Sheet or if you have scheduled a showing.
---