Condos for Sale on Siesta Key
---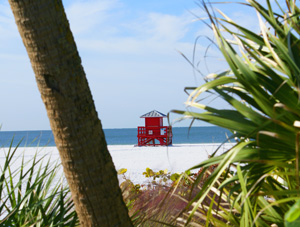 Welcome to our Paradise! This website provides the best information you will find in one location about every significant condominium development you will encounter on this beautiful Sarasota barrier island. Siesta key Condos for sale offer a choice and a lifestyle for nearly everyone. From 250 square foot studio residences all the way up to opulent condos located on the edge of the beach, you will find condos that represent every price range from $150,000 all the way to $5 million. Condos for sale on Siesta Key will offer the new owner a place to unwind or a investment capable of generating good returns through rental income as well as appreciation.
Property Search Features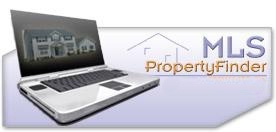 This website provides some very powerful tools designed to make your search process easier. By creating an optional Property Finder account you can save your favorite properties to view at a later date. You can also save your custom searches and re-use this information during your next visit.
But probably the best feature of this website is the ability to receive automatic notifications each time a new property comes on the market that meets your search criteria. And if you think it just couldn't get any better than that, you will also receive notification when one of your favorite properties has a price reduction!
As mentioned before, these tools are optional and rest assured, if you do set up a property finder account we will not be on the phone to you the next day. We value your privacy and you will not be contacted by our company unless you contact us first.
Discover Paradise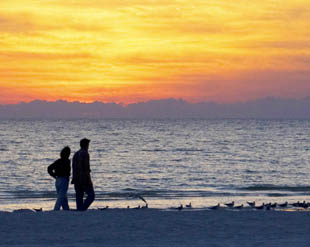 All it takes is one week.
One week in Siesta Key Florida and chances are you'll return to savor, once more, the natural and man-made delights of this tropical jewel. Maybe for another short visit. Maybe for all future summers. Or it might be for good!
A fraction of the Siesta Key community is part of Sarasota City, but the larger part of its total area, measuring 3.5 square miles of land and water, lies in historic Sarasota County, some 50 miles south of Tampa. It might be a small package, but it has more to offer than many places a hundred times larger. The unique island is beautiful, no question about it, but just as important, it is "green." Its beaches are being kept clean and pristine. The community protects tree canopies as well as the island's unique and rare species of plants and animals. Siesta Key's attractions include a lagoon, mangroves and reefs, ospreys and manatees, sea grapes, dolphins and sea turtles. You can see them, hear them, even touch them for up close and personal encounters.
The walks along the beach are equally as magical.
Sand and Sea
To the public, Siesta Key is synonymous with B-E-A-C-H-E-S. The most popular, the 40-acre Siesta Key public beach, is rated as one of the best beaches in the US, and the best sand beach in the US by the popular Travel Chanel. It is hundreds of yards wide, covered with sparkling, powder white and powder soft, quartz sand, and provides a stunning setting for the clean, clear and calm blue waters of the Gulf of Mexico. Lifeguards are on duty the whole day though the beach is exceptionally safe (teeny-tiny waves and no sudden drop offs), even for young children.
The Siesta public beach is probably the center of life and leisure in Siesta Key Florida. It is a public park with great facilities—well-kept showers and bathrooms, picnic groves, and snack vendors. The beach is wide and clean enough for a lot of volleyball games and tournaments, but if you prefer water sports, you can go scuba diving or snorkeling and explore the fauna under water. People who love the beautiful Siesta Beach but want a bit more privacy and quiet can make their way to Crescent Beach. People who want to look for unique offerings from the sea—mementos of their visit—can visit Turtle Beach, known for its abundant supply of seashells.
While famed for its beaches, Siesta Key Florida offers other wonders—from Mother Nature and from human talent and imagination. You can go kayaking in the lagoons and surrounding mangroves on the bay side of the island or bike to nature preserves where you can bird watch to your heart's content. Kayaks and bikes can be rented at concessions, and delivered and picked up at your convenience. You can take part in the Siesta Key drum circle on Sunday nights, and sing, chant, dance and shake your booty, together with hundreds of other island visitors and residents. You can time your visit so you can be at the island for beach volleyball tournaments, the two-day Siesta Fiesta or the magnificent fourth of July fireworks. Residents enjoy free yoga classes and senior exercises, and can get their supply of organically raised produce from farmers' markets held every week. If all you want is to see a play or movie or visit museums, all you need to do is cross one of the two bridges connecting Siesta Key to downtown Sarasota, a place noted for its arts and cultural experiences.
Siesta Key Community
You will find that Siesta Key's beauty is matched by the warmth and hospitality of the Siesta Key community. It is a community that is laid back, upper-middle class, mature and stable. Only nine thousand people are considered residents, but the number swells during summer vacation and breaks and holidays. Most residents are in their forties, fifties and sixties, and have been living on Siesta Key for more than five years. Their median incomes ($125,000+) and educational levels are above average. A growing number (more than ten percent) have made the transition from being office-bound to home-based employees. Fortunately, the community has had the collective foresight to be environmentally responsible and accountable years before the environment became an urgent global issue. It is to their credit that the Siesta Key has not become a cement and neon tourist trap.
Do yourself a favor. Think seriously about getting a second home or condo within this wonderful community. Where else would you find this combination of sun, sea, sand, and all the best that nature and man can offer. Where else can you feel such calm but have such fun?
A second home will be your refuge—a place where you and your family can communicate, revitalize your bonds, and become part of a real honest to goodness community. It is the perfect place to develop a healthy lifestyle—where you can eat right, where you will walk more than you ride, where the balmy weather allows you spend more time outdoors, and where you can stop stressing and worrying all the time. Living on Siesta Key is probably much better for your body, spirit and mind, than all the medicine and supplements that you can drink.
Siesta Key condos for sale provide the potential buyer with a lot of choices, whether she or he will be a year round or seasonal resident. Prices now range from 150,000 for a small studio condo to five million dollars for an opulent beach side property. Most prefer waterfront accommodations, but you can decide whether it will be on the beach side, or bay side, popular with boaters. What is important is that you have already taken the first step—searching the condos for sale on Siesta Key.