Bradenton Florida Real Estate for Sale
---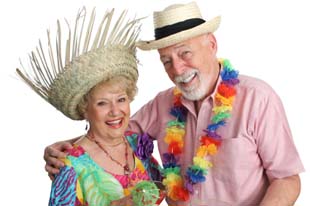 This website contains the listings of all Bradenton real estate currently listed for sale and is updated hourly through a direct feed by the Mid-Florida regional MLS. You simply will not find a better resource on the internet that delivers the same up-to-date information on the Bradenton real estate for sale than this one. Best of all, there is no registration required to search Bradenton MLS listings on this website. You will not encounter any high pressure sales here!
Property Search Features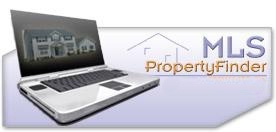 This website provides some very powerful tools designed to make your search process easier. By creating an optional Property Finder account you can save your favorite properties to view at a later date. You can also save your custom searches and re-use this information during your next visit.
But probably the best feature of this website is the ability to receive automatic notifications each time a new property comes on the market that meets your search criteria. And if you think it just couldn't get any better than that, you will also receive notification when one of your favorite properties has a price reduction!
As mentioned before, these tools are optional and rest assured, if you do set up a property finder account we will not be on the phone to you the next day. We value your privacy and you will not be contacted by our company unless you contact us first.
Bradenton Real Estate for Sale
The real estate for sale in Bradenton encompasses many styles and price points. For those who love the beach, Anna Maria Island is found to the west of the city and is considered to be one of Florida's best-kept secrets. This 8 mile long island is hundreds of miles away when compared to its sister island to the south, Longboat Key. Anna Maria Island boats a style and flair more reminiscent of Key West that the Palm Beach-esque of Longboat Key.
More information about Anna Maria Island and her three cites can be found by exploring the property categories link at the top of this page.
To the east of Bradenton you will find Lakewood Ranch, the largest certified green community in Florida. This master planned development is still building and this is where you should explore if you are looking for the newest homes in the Bradenton Area.
To the south of Bradenton you will discover the culture rich city of Sarasota and the focus of our real estate services scope. The first golf in the United States was played in Sarasota and the spirit of golf lives on in these two cities. Manatee, Charlotte and Sarasota County are home to more than 100 golf courses and some of the most eloquent country club communities to be found in the US.Best thing about them is, you can play golf here year-round.
The north side of Bradenton is bordered by the Manatee River and Tampa Bay. If you are a water lover and avid boater, there are many neighborhoods in the Bradenton area that offer waterfront living and boat docks in the back yard.
Whatever appeals to your taste and lifestyle the most, we have no doubt you will find what you are looking for in either Bradenton or Sarasota. So welcome to our website and welcome to the Sarasota and Bradenton real estate market! We hope you enjoy this website and we hope you give us the opportunity to serve you with all your real estate needs.