Sarasota Bay Real Estate · 2033 Main Street, Suite 501 · Sarasota Florida · 34237
---
Your search for Sarasota real estate just got a lot easier. This website contains all of the current MLS listings for homes and condos for sale in Sarasota as well as Manatee County and Charlotte County. In addition to the MLS listings, you will find comprehensive community information on more than 400 residential developments throughout the Sarasota Florida area.
Under the "Popular Property Categories" link above you will find the most popular real estate and communities in our market. These links are also located on the right of this page. "Info-at-a-glance" can be found in the community drop down lists by clicking the small links below the blue banner at the top of this page.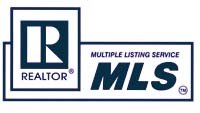 Please take a moment to read the information below before you begin your search to gain a better understanding of the search tools and Internet services available to you when searching for Sarasota real estate on our website. The tools we provide vastly improve the effectiveness of your search process and assist you greatly when trying to identify the latest additions to the Sarasota and Manatee MLS.
Quality Information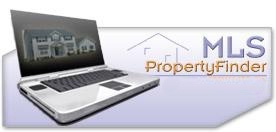 The MLS listing information on this site is the most current Sarasota Real Estate information you will find on the Internet. If the property is priced over $40,000 and was for sale within the last hour, you will find it here. Many of of the higher-priced listings you will encounter on this website are also enhanced with multiple high resolution photos. We are the only company in Sarasota that has high-resolution MLS listing images on their website.
There is no registration required to use this website.
However, by creating an optional Property Finder account you will have the ability to have new real estate listings emailed to you that meet your search criteria the day they come on the market. This information is discussed in the video above. If your time is precious and you do not want to spend hours every day searching for new listings this website will give you more time to do what you enjoy and take the tedious out of the home search task.
NOTE:As explained in the video above, we do not use Property Finder accounts for marketing purposes, if you create an account on this website you will not be contacted. The only information you will receive from us is information you have requested and the notification email when a new property has been added to the MLS that meets your saved criteria.
When you do search for Sarasota Florida area real estate on this website, you will have the ability to search by property location, price range, property type, square footage, number of bedrooms and bathrooms, and many other property features that can be found using the Advanced Search form in the link above. If you create a Property Finder Account, you will also be able to save your searches and your favorite properties so you may quickly view them during your next visit. The link below will take you to the Property Finder Account page.
---
Sarasota Real Estate Diversity
Sarasota real estate falls into distinct lifestyle categories; Golf communities, downtown high-rise condos, waterfront real estate, beach-side condos and gated communities. In addition to these main property categories, our region offers such a diversity of real estate, many other possibilities exist.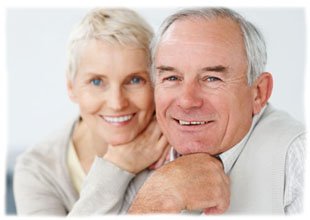 Siesta Key homes for sale as well as Siesta Key condos for sale certainly inspire those looking for a residence located along the shores of America's number one rated beach.
For the more affluent of home buyers searching for Sarasota waterfront real estate, the real estate for sale on Bird Key, St. Armands Key, Lido Key, and Longboat Key will certainly inspire you. There you will find some of Sarasota, Florida's most palatial residences built by Sarasota's best home builders that are located either on the beach or with boating access to the rear of the property.
Within Sarasota there are more than 35 miles of coastline and literally thousands of waterfront homes that provide boaters with access to Sarasota Bay and the Gulf of Mexico. So if a water-based lifestyle appeals to you, you are certainly going to enjoy living here!
---